Yarrow, White (Achillea millefolium)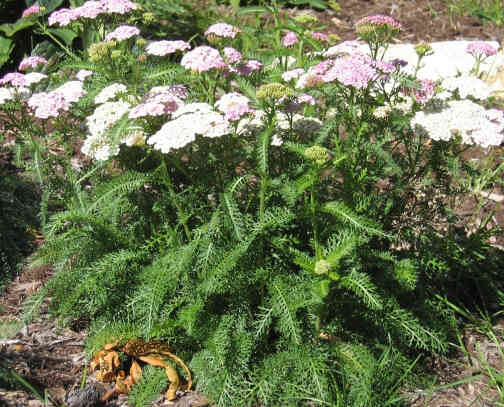 Yarrow, White (Achillea millefolium)
Native medicinal seen blooming on McClure pass. This is the original from which all cultivars are derived. Super potent medicinal and attracts insects and butterflies (which are insects, too) Can spread and is best given room to move. Dead head in late summer to avoid prolific seeding.
Grows to 2' and spreads like crazy
#1 pots
Native
Medicinal
Fragrant
Insect Love
All online orders must reach a $250.00 minimum to qualify for delivery.